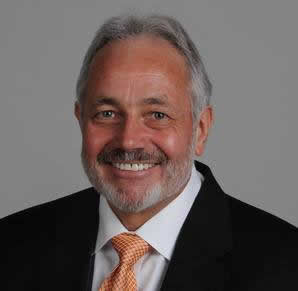 Ray Hagar
News and commentary from Nevada's Ray Hagar.
More Stories from Ray
---
Latest Articles:
Tark smart to stick close to Trump in GOP primary, leading consultant says
News - August 21, 2017
"Danny hasn't exactly picked very winnable races for himself. The only one, I would argue, CD3 the last time around and he came up a percent or two short."
Robert Uithoven on the political races of Danny Tarkanian
---
Giunchigliani ponders gubernatorial run, welcomes Democratic primary with Sisolak
News - August 18, 2017
"I think people in this country and this state are tired of people trying to buy politics. You should not be running for something just because you have a war chest. You should be running for the opportunity to do something, so I think that would differentiate me (from Steve Sisolak)."
Clark County Commissioner Chris Giunchigliani
---
Tarkanian prepares for 'dirty' U.S. Senate primary with Heller; has lawsuit pending with potential general-election opponent
News - August 17, 2017
"First of all, Dean Heller cannot win a general election. He absolutely can't win a general election because he's not going to get a certain amount of the Republican base to vote for him in any circumstances. You saw that happen to Joe Heck in his race. Dean is even worse off than that."
U.S. Senate candidate Danny Tarkanian
---
'Back to the Future' biorefinery draws international attention at Tahoe-Reno Industrial Center
News - August 10, 2017
"It (Fulcrum biorefinery) is very significant and it is being done right in our back yard, the first one in the United States."
Bruce Breslow, Nevada's director of the Department of Business and Industry
---
Reno's Schieve seeks to change mayor's role in 2019 Legislature; says 2014 Supreme Court ruling about term limits 'is wrong'
News - August 3, 2017
"I think people look to the mayor in times of disaster and they want to know that the city is going to be OK. People perceive the mayor as having different power to change things versus a council member. And so, I think that perception is important. It is very important."
Reno Mayor Hillary Schieve
---
Reno mayor says she will run for re-election in 2018 and not pursue statewide office
News - August 3, 2017
"Certainly, it has been a rumor (running for statewide office) and we're going to break it right here on your show: I'm not running for lieutenant governor. I can promise you that ... I love this city and I want to make sure we continue to move forward."
Reno Mayor Hillary Schieve
---
Marilyn York ponders two TV projects about her work as the men's rights divorce lawyer of Reno
News - July 28, 2017
"I wasn't prepared when asked if I thought Cameron Diaz should play me. They expect me to be flattered. I am. She is adorable. If I had a body that looked like that I wouldn't be doing this, let me tell you. But I am not sure she is right. I have better ideas, in my opinion, with my no TV background."
Marilyn York, on possible TV show about her
---
Trump should not be able to pardon himself and should quit ripping on Sessions, Rep. Amodei says
News - July 27, 2017
"Would a governor commute his own sentence? I mean, the self dealing. I mean we've got rules about nepotism, I mean, this is nepotism on steroids. It is total self interest."
Rep. Mark Amodei on the possibility of a President pardoning himself.
---
State Treasurer Schwartz 'virtually certain' he'll run for governor in 2018
News - July 19, 2017
"This to me, makes me even more nervous about the attorney general: If you are in the pocket of the state's richest citizen, what does this suggest for your administration if you're elected governor?"
Dan Schwartz, referring to relationship between AG Adam Laxalt and Sheldon Adelson
---
Reno gaming executive Meruelo faces challenges with his new Las Vegas Strip property, leading lobbyists say
News - July 17, 2017
"With all due respect to our home town, the competition in Las Vegas is significantly bigger. He (Meruelo) is going to have to compete against the Bellagios and the MGMs of the world and that is a difficult task because they can offer more." Alfredo Alonso
---