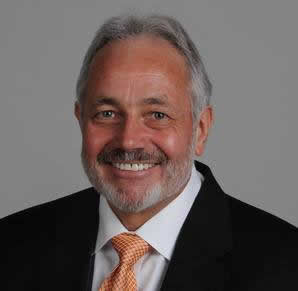 Ray Hagar
News and commentary from Nevada's Ray Hagar.
More Stories from Ray
---
Latest Articles:
So how much is the state really making with Commerce Tax when Modified Business Tax credit is included? We clarify
Commentary - June 7, 2018
"A lot of the employers or companies that pay the commerce tax don't have enough employees to get the MBT credit. Everybody also thinks that it is a 50-percent deduction. But it has not always demonstrated to be that way."
Mike Willden, Gov. Sandoval's chief of staff
---
Democratic gubernatorial candidate Chris G wants gaming industry to help make Nevada schools safer
News - June 5, 2018
"They've got the eyes in the sky. They know how to look at that technology. So hopefully they are part of that (school safety) committee. If not, I would like to get them involved in that. I think there is a better way to get to where we want by being more strategic in the use of technology."
Chris Giunchigliani on gaming security and safety
---
Sisolak wants to increase Medicaid funding but won't raise Commerce Tax to do it
News - May 31, 2018
"Health care care should not be dictated, in my opinion, by your bank balance or your zip code. Unfortunately that is what is happening right now."
Democratic gubernatorial candidate Steve Sisolak
---
Gov. Sandoval would make good candidate for UNLV president's post, chancellor says
News - May 29, 2018
"With that kind of individual, you would have a great ability from an operational standpoint, from a fundraising standpoint and with a lot of those other issues."
Chancellor Tom Reilly, speaking about Gov. Sandoval becoming UNLV president
---
Chancellor wants combined university/community college lobbying at Legislature, led by school presidents
News - May 29, 2018
"The universities have a stronger face. They have foundations. They have athletics. It is not a (fair) competition. I think in one system, we are focused on clear outcomes."
Chancellor Thom Reilly, why he wants to combine university and community college lobbying at 2019 Legislature
---
Settelmeyer says he'll seek GOP state senate leadership post in 2019 Legislature
News - May 24, 2018
"With James (Settelmeyer) being a rural senator, he gets away from that north-south stuff that is discussed all of the time and he is able to work with both parties."
Mary Lau, President and CEO, Retail Association of Nevada
---
'There is no escaping' Nevada gaming investigation for Steve Wynn, experts say
News - May 8, 2018
"You would not want a scenario where someone who had a license did something, committed a regulatory violation and then just said, 'Oh I am resigning and selling my shares so you can't do anything to me. That doesn't work with the way the gaming acts work."
Sean McGuinness, Partner, Butler Snow and expert in Nevada gaming law
---
Mike Willden, Gov. Sandoval's chief of staff, will retire after 45 years in state government
News - May 4, 2018
"Quite frankly, I plan on retiring -- that's the current plan -- when Gov. Sandoval leaves. I told him I'd stay until the last day he wants me. I've made no commitment beyond then. I plan to retire. I'll find another job."
Mike Willden, Gov. Sandoval's chief of staff
---
Gilman touts Trump's new 'Opportunity Zones' as critical for investment & development in Nevada
News - April 25, 2018
"In simple form, $1 billion invested this year in an O zone, if it is allowed to incubate for seven years, all the profits can come out tax free."
Lance Gilman, on Opportunity Zone investing
---
Nanotechnology could soon help clean Northern Nevada waters, Gilman says
News - April 25, 2018
"I have always been of the belief that our water resources will be enhanced by research, development and new technology and it is here today. I have seen it."
Lance Gilman, partner broker of the Tahoe-Reno Industrial Complex
---