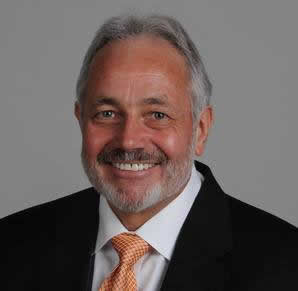 Ray Hagar
News and commentary from Nevada's Ray Hagar.
More Stories from Ray
---
Latest Articles:
'Reckless' decisions by Wynn might force him to lose gaming empire, noted journalist says
News - January 29, 2018
"I mean, (consider) the fact that the board was generally unaware of this settlement, the fact that the settlement was sitting out there as a ticking time bomb, and the fact that he insisted on litigating this divorce decree to this point where he organized an effort to get her, Elaine Wynn, off the board. These are reckless decisions, now that we know what he knew."
Steve Friess, noted gaming journalist
---
Feds need to streamline permitting process to expand I-80 near Tahoe-Reno Industrial Center, Gilman says
News - January 23, 2018
"Really, the play that needs to happen right now for us to build I-80 is that the federal government needs to learn to speed up their process."
Lance Gilman, broker/partner, Tahoe-Reno Industrial Center
---
The Tesla effect: Tahoe-Reno Industrial Park almost out of land after 74,000-acre sale
News - January 23, 2018
"The technology that is coming into TRI now is of epic proportions."
Lance Gilman, partner/broker at Tahoe-Reno Industrial Center
---
AG candidate Duncan shines light on 'labor trafficking' in Nevada
News - January 18, 2018
"This sort of thing is one of the things that happen a lot in our state and across our nation and it doesn't get as much attention as human trafficking. But labor trafficking is just as serious. I pledge to work with local law enforcement across our state and also federal law enforcement to try and curb and cut back on labor trafficking as well."
Wes Duncan, GOP candidate for Nevada Attorney General
---
Democrats will take U.S. House in November, begin impeachment of Donald Trump, congressional candidate Spearman says
News - January 17, 2018
"There are so many (reasons for impeachment), people have stopped naming them. But there is already clear and compelling evidence that says he has, in so many ways, already violated the office."
State Sen. Pat Spearman on the possibility of presidential impeachment for Donald Trump
---
Tick's tax plan freezes out Northern Nevada Republicans and their 'don't tax me mentality'
News - December 27, 2017
"We just need to cut ourselves loose from Northern Nevada and their 'don't tax me, don't tax me' mentality and deal with reality. We have huge problems that need huge solutions and we have people who are willing to pay to fix it."
State Sen. Tick Segerblom, D-Las Vegas and candidate for Clark County commissioner
---
Titus supports Sisolak for governor, sees NLV mayor as possible replacement for Kihuen in Congress
News - December 22, 2017
"I can certainly work with John Lee. I work with him now with things at the federal level to help the local government. He fits the demographics of that district. The Democrats are a big party. You don't all have to be liberal. You can all fit your own district and I think he has gotten a lot of respect as the mayor of North Las Vegas."
Dina Titus on NLV Mayor John Lee as potential congressional candidate for CD-4
---
We're not idiots: GOP tax plan will produce extra federal tax revenue, Rep. Amodei says
News - December 21, 2017
"So if you think this (GOP tax bill) is something that will cause no change in the private sector, then we're all idiots. I, however, don't believe that."
Nevada Rep. Mark Amodei, R-Carson City
---
Reno mayor sees 'infill projects,' 'granny flats' as ways to ease city's housing crunch
News - December 15, 2017
"You've got to remember that we were the highest in foreclosures and unemployment (a few years ago). And this Reno Revival has happened very quickly. And in a lot of ways, we were not prepared for some of this infrastructure and some of this housing that is definitely needed."
Reno Mayor Hillary Schieve
---
Proposed light-rail system on Maryland Parkway would be boon for Las Vegas economy, good bet for federal funding, RTC official says
News - December 14, 2017
"It has a lot of opportunity for economic development. It is a corridor that is ripe and right for developer interest. And we hear from developers all the time: When is it going to happen? They want to invest. They want to build. They want to build stores and employment centers and we're just waiting."
Tina Quigley, GM of RTC of Southern Nevada on proposed light-rail route on Maryland Parkway
---