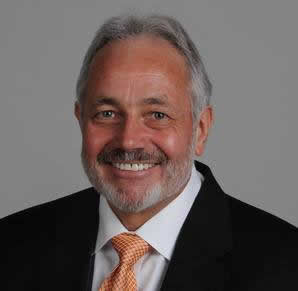 Ray Hagar
News and commentary from Nevada's Ray Hagar.
More Stories from Ray
---
Latest Articles:
GOP's failed recall effort won't open 'Pandora's box' since it shows extreme difficulty of process, Lt. Gov. says
News - April 23, 2018
"It is not something where you can open the floodgates and anybody can do this. It is so expensive and so difficult."
Lt. Gov Mark Hutchison, on recall efforts against two Democratic senators in the Nevada Legislature
---
Schwartz threatens to withhold state money for Raiders' stadium roads if elected governor, wants public funding for project eliminated
News - April 12, 2018
"I'm not saying there should not be a stadium. I don't mind building a $1 billion stadium. That's the point. We don't need to spend $2 billion dollars on the Taj Mahal of stadiums."
State Treasurer Dan Schwartz, GOP candidate for governor
---
Amodei rips U.S. Senate for cutting sexual harassment reforms from 'Omnibus' spending bill
News - April 9, 2018
"By the way, since it was done this way, nobody has to stand up and take responsibility, saying, 'I don't want that in the law.' "
Rep. Amodei on U.S. Senate's strategy to quietly cut sexual harassment reforms from Omnibus spending bill
---
Academy Award winner is writing script for movie about UNLV's Coach Tarkanian, his son says
News - April 5, 2018
"It is going to be about the transformation of Las Vegas. When he (Coach Tarkanian) first came, it was run by a few select individuals -- 'Wildcat' Morris and those guys. They are the ones who basically hired my dad. But at the end it became a corporate town and everything changed. My dad's time was past."
Danny Tarkanian, on a potential movie about his father, Coach Jerry Tarkanian
---
Laxalt opposes Commerce Tax but his campaign consultant sees little chance for repeal
News - March 29, 2018
"It appears like the organizers of the Commerce Tax repeal are not going to be able to get the signatures, that I have been able to tell, to put a repeal (question) on the ballot. So I don't think it will be repealed."
Robert Uithoven, Adam Laxalt's campaign consultant
---
Rumor is Ryan will resign as U.S. House Speaker; Scalise will replace him, Amodei says
News - March 26, 2018
"The rumor mill is that Paul Ryan is getting ready to resign in the next 30 to 60 days and that Steve Scalise will be the new Speaker."
U.S. Rep. Mark Amodei, R Carson City, of Nevada's 2nd U.S. House District
---
Titus on Steve Wynn's exit from Nevada gaming: 'I'm glad he's gone'
News - March 22, 2018
"I hear it all the time (about sexual harassment in the gaming industry). But you don't expect somebody who is, like, the face of gaming to have been so egregious in their behavior. So I'm glad he (Steve Wynn) is gone. And I don't know what is next."
U.S. Rep. Dina Titus, D-LV, whose district includes the Las Vegas Strip
---
Titus wary of Trump impeachment talk but confident Democrats will seize US House majority and keep Pelosi as leader
News - March 22, 2018
"If we take the majority, and it looks like we are going to, she will have a strong base out of California. A lot of women will be elected (as Democrats). She (Pelosi) will have raised a lot of money. So I think we can wait and see but I would not bet against her."
Rep. Dina Titus on the future of Nancy Pelosi as Democrats' U.S. House leader
---
Democratic machine, not dumping Trump, was key to his 2016 U.S. Senate defeat, Heck says
News - March 20, 2018
"The Democratic turnout machine was second to none in the state of Nevada in 2016. And that is what resulted in our narrow loss. We just didn't have the (Republican) turnout."
Joe Heck, on losing 2016 U.S. Senate race
---
Reno's York shoots reality TV show pilot, awaits decision from Bravo Network
News - March 15, 2018
"I think there is room in the industry for a genuine dimension in reality and I think this show will give that to them. If the world is ready. If the network is ready, I think this can actually bring some integrity back to reality (TV), some dimension, some real soul, some real life, some true humor in a dark way that I think is cathartic and healthy for people going through this."
Marilyn York on her reality TV show
---