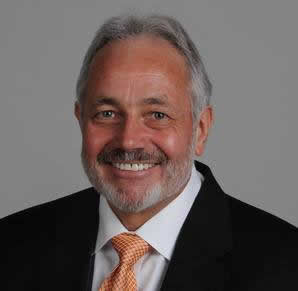 Ray Hagar
News and commentary from Nevada's Ray Hagar.
More Stories from Ray
---
Latest Articles:
We're not leaving Carson City without funding Education Savings Accounts, Sen. Hammond says
News - May 25, 2017
Hammond said Gov. Sandoval assured him that he'll veto any budget that does not include Educational Savings Accounts, the Republican hill-to-die-for in the 2017 Legislature
---
O.J. Simpson stands good chance for gaining parole, Clark County chief deputy public defender says
News - May 23, 2017
Hall-of-fame football star is up for parole this year at Lovelock prison for his role in 2007 robbery at the Palace Station in Las Vegas. O.J. could be out by October if he is granted parole.
---
'Sunny' Sandoval will 'go to the mattresses' over Education Savings Accounts, Nevada treasurer says
Commentary - May 22, 2017
"Based on my conversation with him, which admittedly was a very short one, I think he will go to the mattresses on this," Schwartz said of Sandoval.
---
'The system' overcomes Nevada's richest man's use of attorney general as his errand boy, Democratic senator says
Commentary - May 19, 2017
Gov. Sandoval's past experience -- as the Nevada attorney general, U.S. District Court judge and chairman of the Nevada Gaming Commission -- gave him a multi-dimensional view of the issue. He saw all angles and made the smart play.
---
Laxalt's effort to help casino billionaire will be gubernatorial campaign issue in 2018, Nevada treasurer says
News - May 17, 2017
Treasurer Schwartz says Nevada AG 'sold himself cheap' for going 'to the darkside' on behalf of Adelson; considers GOP gubernatorial run against Laxalt
---
Commentray: Change in DUI marijuana testing is improvement, yet poses concerns
Commentary - May 12, 2017
Blood tests appear better than urine tests for DUI marijuana testing. Still, blood tests may not be that accurate, either, according to key study
---
Commentary: Female lobbyists 'can't afford to raise the issue' of sexual harassment at Legislature
Commentary - May 12, 2017
Women's issues are being taken more seriously at Legislature, Cafferata says. 'Enough is enough,' Sen. Gansert says. Independent investigator looking into sexual harassment charges against Sen. Manendo.
---
Wiil insurance cover medical marijuana in the future? Nevada Democrats hope so
Commentary - May 12, 2017
Bill at Nevada Legislature would help those who use pot to combat PTSD, seizures, pain and other serious health issues
---
Bill to require blood tests for Nevada marijuana DUI testing heads to finish line at Legislature
News - May 10, 2017
Assemblyman Steven Yeager's bill will mandate blood tests for marijuana DUI convictions although studies vary on its accuracy
---
Nevada businesses will get tax cut because of budget surplus, Assembly Minority Floor Leader says
News - May 4, 2017
Modified Business Tax (payroll tax) will come down because of Economic Forum projections, Paul Anderson, R-Las Vegas, tells Midtown Reno crowd
---