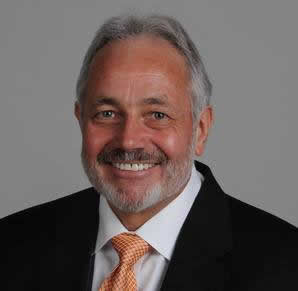 Ray Hagar
News and commentary from Nevada's Ray Hagar.
More Stories from Ray
---
Latest Articles:
Washoe DA seeks funding for Gang Unit to fight violent crimes
News - December 6, 2017
"It is prevalent. There are gangs here. It is different than it was a few years ago when you could isolate it down to a couple of gangs or a few rivals with various offshoots. There are a lot of different gangs now. We have had some violent crimes over the last six months that have been gang-related, so that is a concern I've always had."
Chris Hicks, Washoe County district attorney
---
Washoe's Berkbigler reconsiders re-election; says sexual harassment report on state senator should be made public
News - December 4, 2017
"Should the state release it? Absolutely. I am a firm believer in releasing the information to the public. If (former state Sen. Mark) Manendo really did that (sexually harass women at the Legislature) and they fold that in their investigation, why shouldn't the public know?"
Washoe Commissioner Marsha Berkbigler
---
'Space blindness' must be solved before mission to Mars, chief scientist of International Space Station says
News - November 30, 2017
"It is a disease process that we have never seen on earth. It is completely new to science and we are really trying to understand it so we can someday send humans safely to Mars and have them able to carry out the mission successfully."
Julie Robinson, Chief Scientist for the International Space Station
---
---
Gubernatorial candidate Sisolak critical of Laxalt for pardons-board vote, reaction to Reno's proposed opioid suit
News - November 16, 2017
"I think it says a lot about his (Laxalt's) thought process and I don't understand it. I don't understand how he could come up with such a different conclusion from everyone else that were there or what his reasoning might have been."
Clark County Commissioner Steve Sisolak, commenting on Adam Laxalt's recent vote on the Board of Pardons
---
60,000-acre project & nanotechnology campus coming to Tahoe-Reno Industrial Center
News - November 14, 2017
"With Google and Tesla and Switch (at TRIC) and then you add in a nanotechnology campus, we are changing the entire culture of Northern Nevada. Our universities are going to bloom. Some of the things that are coming for our children and grandchildren are unimaginable."
Lance Gilman
---
Trump's quest to cut red tape will help Northern Nevada development, Gilman says
News - November 10, 2017
"I'm sure this (deregulation) is what is driving our stock market. Folks are aware. It is happening at all levels -- financial, development -- it's just amazing."
Lance Gilman
---
Debate rages on innocence of Bundys in Bunkerville standoff
News - November 9, 2017
"I would like to offer that if the Bundys and their fellow insurrectionist were a different skin color perhaps, or a different religion, that they would have been slaughtered indiscriminately. So I think the federal law enforcement authorities showed incredible restraint, given the fact that there was a militia pointing automatic, semiautomatic weapons at them. They chose not to engage and de-escalated that situation, which prevented an blood bath. And I think they should be lauded for that."
Patrick Donnelly, Nevada director of the Center for Biological Diversity
---
Social issues can't be ignored as development, construction in Reno heat up, developer Tolles says
News - November 3, 2017
"We as developers, particularly in the Midtown area, we look at taking down motels that are really blighted properties. But there is a working poor that we have to be mindful of and be compassionate and careful about their displacement."
Par Tolles, Reno developer
---
Union Gaming analyst sees economic surge for Reno that could last 10 to 20 years
News - October 30, 2017
"So we are kind of in the early stages of what is a very exciting expansionary cycle for Reno. And each step we take, the more economic development there is. And certainly, a casino is an entertainment option, and as the city gets larger, more tourism comes. And as more people live in the city, the airport can then expand and add more direct service."
John Decree, Union Gaming
---