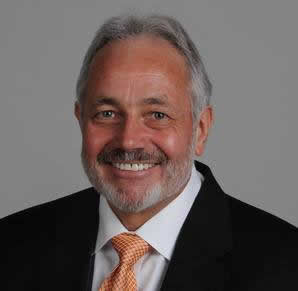 Ray Hagar
News and commentary from Nevada's Ray Hagar.
---
U. of Nevada will seek help from 2017 Legislature for expansion of faculty, College of Engineering
News - September 28, 2016
President Marc Johnson wants to see University of Nevada become a top-tier research institution to help grow local economy
---
Brothel owner Hof says he didn't know Lamar Odom had cocaine when he nearly Od'ed at Love Ranch
News - September 22, 2016
Hof, running for Assembly as a Libertarian, said Odom would have been tossed if brothel staff knew he had illegal drugs
---
Titus sees Democrats having huge advantage with Hispanics in 2016 Nevada election
News - September 20, 2016
This may be the year a sleeping giant awakens in Nevada politics
---
Amodei predicts GOP will lose 10 to 15 seats in U.S. House but keep majority
News - September 15, 2016
Northern Nevada congressman also predicts 'lame duck' Congress will get little accomplished
---
Sen. Heller wants to eliminate corporate, union campaign contributions
News - September 14, 2016
Sen. Dean Heller wants campaign spending curtailed and points to two revenue sources to eliminate: Corporations and unions.
---
Heck critical of Reid, wants step-by-step immigration reform
News - September 13, 2016
Rep. Joe Heck wants a step-by-step approach to immigration, rips Harry Reid and the Democrats for not getting immigration package passed when they had the chance.
---
Reid warns of Russian manipulation in U.S. elections
News - September 12, 2016
Senate Minority Leader says Russian government poses grave threat to U.S. election system
---
test
News - September 11, 2016
Article description goes here.
---
Ray returns in September
News - July 11, 2016
---
While snow pack is average, 'El Nino' has helped revive reservoirs, TMWA offical says
News - May 19, 2016
Despite recent snow and rain, the Truckee Meadows and Northern Nevada did not have a great Sierra snow pack year -- although the area's reservoirs are replenished, said Mark Foree, the general manager of the Truckee Meadows Water Authority.
---