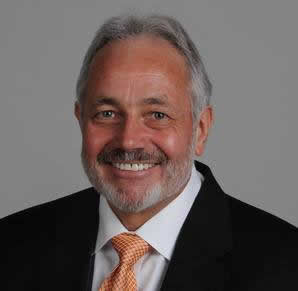 Ray Hagar
News and commentary from Nevada's Ray Hagar.
More Stories from Ray
---
Latest Articles:
Tesla expansion in Northern Nevada could include car production, TRI partner Gilman says
News - April 26, 2017
Recent conversations with Union Pacific Railroad and the Port of Oakland point to manufacturing cars at TRI, Gilman says.
---
Kihuen will speak before House committee on Yucca Mountain, will say it's a bad idea to revive nuclear waste site
News - April 24, 2017
Yucca Mountain is in Kihuen's district; he wants infrastructure bill to revive roads, schools and buildings
---
Titus' long career at a crossroad: Possible run against Heller could make or break her in Nevada politics
Commentary - April 21, 2017
Democrat Titus wonders if Republican Sen. Heller is that vunerable after all
---
'Pete G' certainly deserves 'Lifetime Acheivement Award' at Newsmakers Outreach Dinner
Commentary - April 21, 2017
Pete Goicoechea is the kind of guy who would help pull your vehicle out of a ditch if you called him
---
Potential challenger Titus: 'I think Heller can be beat'
News - April 20, 2017
Heller's recent Reno 'town hall' meeting with citizens adds ammo to her arsenel, Titus said.
---
Chinese tourists clamor for tours of Tesla gigafactory, lieutenant governor says
News - April 19, 2017
Possible tourism for Tesla is one of Hutchison's big takeaways from 10-day trip to China
---
Legislature's 'unfunded mandates' impact Washoe school district, top official says
News - April 13, 2017
Costs for state-mandated programs like 'Read by 3' are not fully funded by Legislature, deputy superintendent says
---
Representing 'largest legislative district in America' takes a toll on your truck
Commentary - April 13, 2017
Goicoechea's state senate district is more than 500 miles long, basically, the eastern half of Nevada
---
Rural senator pushes for interim nuclear storage facility on contaminated land in Nevada Test Site
News - April 12, 2017
Sen. Goicoechea sees a large economic value in interim storage site at "Jackass Flats"
---
Washoe schools have plan to battle budget deficit next year but options running out; crisis looms for 2018-19 school year
News - April 7, 2017
School district may increase average class size by two for all grades, kindergarten through 12 grade, for next school year
---