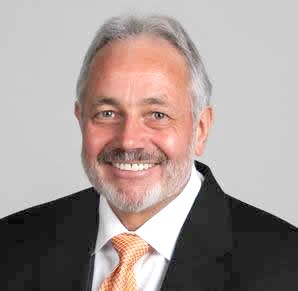 Ray Hagar
News and commentary from Nevada's Ray Hagar.
More Stories from Ray
---
Latest Articles:
Robert Laxalt torn between his art, love for his brother, Paul Laxalt, in 1974 U.S. Senate election
News - March 9, 2023
"So there are a lot of wonderful, wonderful things about the Laxalt family but there are also some problem areas."
Monique Laxalt, attorney, author and daughter of Robert Laxalt
---
Robert Laxalt remembered as one of the great authors in Nevada's history
News - March 9, 2023
"His legacy is... the writing of beautiful books, which could only have been written with honesty, simplicity, humility and a God-given gift for language and for story telling and for a love of life."
Monique Laxalt, attorney, author and daughter of Robert Laxalt
---
Storey County, 'destitute for 100 years,' should not be forced to share expected Tesla tax windfall with Washoe, Reno or Sparks, TRI executive says
News - February 16, 2023
"And it doesn't all get spent in Storey County. We've got Burger King and one gas station. The vast majority of that payroll cash goes into Washoe County."
Kris Thompson, TRI project manager, on where TRI's estimated annual payroll of about $1 billion is spent
---
Sparks' Mayor Lawson wants no part of legal marijuana consumption lounges
News - February 8, 2023
"So if we have a fight, a medical emergency, anything that happens and our officers and fire personnel go into one (marijuana lounge) to rescue someone ... and then the next day, it comes up on a random drug test that they have marijuana (in their system), because they absorbed it through their skin, hair or however else, even inhaling it while they are in the lounge, then how do I deal with that?"
Sparks Mayor Ed Lawson
---
Tesla expansion will put more strain on Reno, Sparks infrastructure and cities may need help from Legislature to solve problem, Sparks mayor says
News - February 6, 2023
"We could have 50,000 jobs in Storey County and we take the bulk of that pressure because they are going to come live with us."
Sparks Mayor Ed Lawson
---
Unelected staffer on powerful U.S. Senate committee is blocking land transfers in Nevada, Rep. Amodei says
News - February 2, 2023
"The problem is that on the Senate Natural Resources Committee, you've got an individual who has decided that lands bills are evil..."
U.S. Rep. Mark Amodei, R-Carson City
---
Developer Norman wants to build, finance a ring road around Fernley to help industrial expansion, Gilman says
News - January 24, 2023
"Right now, there is a real traffic, trucking problem in downtown Fernley. You've got to run through the local streets, so the ring road would have to go in."
Developer Lance Gilman
---
Las Vegas' 'No. 1 issue' is homelessness, says mayor candidate, former U.S. Rep. Shelley Berkley
News - January 23, 2023
"I don't believe in warehousing the homeless, I don't believe in busing them to locations outside the city limits. That is cruel and really doesn't solve the problem."
Former U.S. Rep. Shelley Berkley, now running for mayor of Las Vegas
---
Legislature expected to consider 'supplemental airport' for Las Vegas in Ivanpah Valley, gaming executive says
News - January 19, 2023
"We are very close to hitting the limit at (the Harry) Reid Airport on just how many people the city can bring in and get out in a timely manner."
Andrew Diss, senior vice-president and chief strategy officer of Meruelo Gaming
---
Developer Tolles welcomes return of pre-pandemic office culture, touts investment in business hotels with strong points programs
News - January 18, 2023
"Listen, I'm an in-the-office guy, old school all day long."
Par Tolles
---