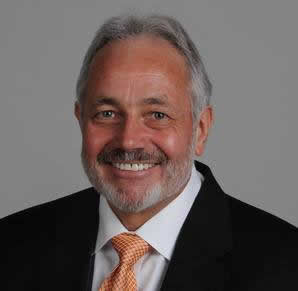 Ray Hagar
News and commentary from Nevada's Ray Hagar.
---
Rep. Titus considers run against U.S. Sen. Heller in 2018
News - March 30, 2017
Titus cites Nevada voter registration statistics that are in her favor. Ties Heller to Trump administration
---
Assemblyman Pickard sees social costs to pay in Nevada's new recreational marijuana law
News - March 29, 2017
Family law attorney also sees recreational marijuana as a growing issue in divorce cases, custody battles
---
Sen. Ratti sees Nevada's stalled gun-background-check law eventually resolved by Supreme Court
News - March 24, 2017
Democrats upset with AG Laxalt for not enforcing will of the people
---
Former Washoe school trustee Rosenberg says he 'had no idea' of current $40 million shortfall, blames superintendent
News - March 22, 2017
Report shows Washoe schools had $29 million deficit in 2015 when Rosenberg was on school board, although deficit was covered by savings
---
TRI's Gilman pleads to Legislature about economic development: 'If it ain't broke, don't fix it'
Commentary - March 21, 2017
Skip Daly's bill creates so much commotion that he withdraws it and sends it back to the drawing board
---
Nevada Democrats on top for now; face underfunded future without Harry Reid
Commentary - March 17, 2017
"Because he (Harry Reid) was such a leader on the national level, he would bring resources to us, keep us under control ... without someone like that helping us, you have basically nothing."
State Sen Tick Segerblom, D-Las Vegas, on the future of the Nevada Democratic Party
---
Equal Rights Amendment would help women in battle for equal pay, Sen. Spearman says
News - March 16, 2017
ERA is expected to pass Democratically-controlled Nevada Legislature soon after seeing easy sailing so far
---
Democrats need $1 billion in new taxes to consider GOP's education savings accounts, Segerblom says
News - March 15, 2017
"Our state is so under-taxed that everywhere you look, people could pay more taxes. And everywhere you look, we need more revenues." State Sen Tick Segerblom, D-LV.
---
Campaign boss defends Laxalt on Ford's charges of flip-flopping over presidential 'executive orders'
Commentary - March 2, 2017
Laxalt campaign boss Robert Uithoven defends Trump's 'executive orders' after Laxalt was critcal of Obama's
---
Run for governor could cost $6 million; outside money huge; Laxalt may have stronger 'name ID' than Sisolak, even in Clark, Laxalt consultant says
News - February 28, 2017
"Steve Sisolak, I don't know if he's very well-known, even in Clark County," Uithoven said. "I'm not sure his name ID in Clark County is higher than Adam Laxalt's in Clark County."
---