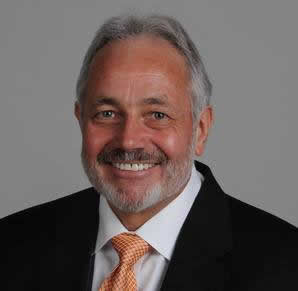 Ray Hagar
News and commentary from Nevada's Ray Hagar.
More Stories from Ray
---
Latest Articles:
Why does Amodei support Trump? He's the 'sitting incumbent Republican President,' Reno's congressman says
News - August 30, 2019
..."Wow, no wonder everybody hates (Washington) D.C."
U.S. Rep. Mark Amodei, R-Carson City
---
Reno mayor wants tax breaks to lure small businesses
News - August 28, 2019
"...What I would like to see, actually, is those incentives going to small businesses. Because those are the largest job creators in the country and I think those are the things that we should really be focusing on."
Reno Mayor Hillary Schieve
---
Washoe Commissioner Berkbigler says she'll run for 3rd term
News - August 15, 2019
"I tell my people at Incline (Village) that if you're unhappy with what I'm doing, I hope you like your next commissioner because the truth is, I could lose easily. I know that."
Washoe County Commissioner Marsha Berkbigler
---
It's all about the Constitution as Settelmeyer bears financial responsibility for Senate GOP lawsuit
News - July 26, 2019
"The key here is the (Nevada) Constitution. They (Democrats) should have brought it in as a two-thirds bill, had discussions and negotiations and show us a legitimate need for the money. They didn't do that. They chose to thwart the will of the people, to say the Constitution was written in pencil."
Nevada Senate Minority Leader James Settelmeyer, R-Minden
---
Democrat Berkley says she appreciates 'some' of Trump's decisions with Israel
News - July 22, 2019
"When I was in Congress, I always supported moving the embassy, the United States embassy to Jerusalem. It seemed to me that Israel was being singled out and being treated differently. Every county on the planet has their embassy in the host nation's capital, with some exceptions and those are exceptions that the host country has determined."
Former U.S. Rep. Shelley Berkley, D-Las Vegas
---
Conservative Fiore on Legislature: 'It was not as bad as it could have been.'
News - July 12, 2019
"It was the first time in many years when they (Democrats) have had all three houses. And when you put that all together, it was like parents going away for the weekend and the teenagers having a big party."
Michele Fiore, Las Vegas city councilwoman, speaking about the recently concluded Nevada Legislature
---
Segerblom pushes for tax hike by Clark commission to fund schools
News - July 11, 2019
The voters are there (in support) if they know the money is going to go to a specific thing. If it just money going to the bureaucrats, they say 'no way.' But if is a tax that goes to roads or schools, then I think they'll support it."
Clark County Commissioner Tick Segerblom
---
Electric Daisy Carnival, Las Vegas' marijuana industry go hand-in-hand, top pot executive says
News - July 9, 2019
"We had huge, huge numbers across the board and we were very pleased with that. We can't wait to have them back."
Bob Groesbeck, co-CEO of Planet 13
---
Nevada GOP chairman lacks organizational skills to lead party, Las Vegas Republican says
News - July 8, 2019
"It is a very precarious thing right now because in Nevada, if they don't get some organization, they will lose this state for the President."
George Haris, publisher, Liberty Watch magazine
---
Latino voters have endured a lot of broken promises, R&R's Vassiliadis says
News - July 3, 2019
"They (Latino voters) have had a lot of Democrats, Republicans and other candidates promising -- whether it was help for Dreamers, a path to citizenship, some immigration reform, or something to not detain families and their kids at the border -- and no one has delivered."
Billy Vassiliadis, R&R Partners CEO
---