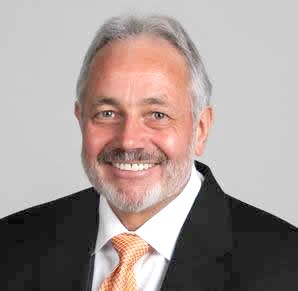 Ray Hagar
News and commentary from Nevada's Ray Hagar.
More Stories from Ray
---
Latest Articles:
Longtime lawmaker Goicoechea sees water fight at Legislature; remains wary of SNWA hold on rural water sources
News - April 9, 2021
"The water in this state belongs to the people in this state and if you end up creating laws and putting it in a position where it can actually be held forever, by an entity, you are going to see the price of water skyrocket."
State Sen. Pete Goicoechea, R-Eureka
---
Longtime rural Nevada senator says governor is AWOL from Legislature, yet Sisolak says he's only following Covid rules
News - April 8, 2021
"It (governor's absence) has really caused some hardship in the legislative building. But I don't know, maybe on the other side of the aisle, they have a little bit more accessibility. But I don't know how you could. He is not in the building. And I think a lot of times, he's not even up here in Carson."
Sen. Pete Goicoechea, speaking about Gov. Steve Sisolak
---
Blockchains' money blitz at Legislature reminds Minority Leader of push to fund Raiders' stadium
News - April 6, 2021
"...Having a donation is one thing. Does it change how you vote? That's another (thing)."
Robin Titus, Assembly Minority Leader
---
Sen. Kieckhefer likes 'big ideas,' willing to look at Blockchains' 'smart city' concept with open mind
News - April 5, 2021
"It's a big idea, right? And I like big ideas"
State Sen. Ben Kieckhefer, R-Reno
---
Sen. Brooks sees Nevada's future as a lucrative energy transmission hub for western U.S.
News - March 24, 2021
"By building that transmission, we (Nevada) would be the hub of the whole entire western interconnect, which is everything west of the Rockies."
State Sen. Chris Brooks, D-Las Vegas
---
Tolles suggests 'guiding principle' for spending federal covid funds, wants mental health issues included
News - March 23, 2021
"I would argue that we need to take a look at having some of those covid relief funds address those mental health needs that were already existing and then expanded through this pandemic.
Assemblywoman Jill Tolles, R-Reno
---
Harris revives death-with-dignity bill at Nevada Legislature, carrying on the cause of retired Sen. Parks
News - March 19, 2021
"He (retired state Sen. David Parks) has this amazing legacy and there was no way I was going to let this piece of legislation theoretically die with him leaving."
Sen. Dallas Harris, D-Las Vegas.
---
Getting water to Blockchains' 'smart city' will take 100-plus-mile pipeline, years of litigation, water conservationist says
News - March 18, 2021
"Yeah, you've gotta go through some fights first. There will be groups to fight it. My organization, we have defended water resources up there in the past. I think we'd continue to do and other groups are saying the same thing as well."
Kyle Roerink, executive director of the Great Basin Water Network
---
Clark County DA, top legislator wary of potential Supreme Court decision on 'separation of powers'
News - March 10, 2021
"I think that if I were in the prosecutor's office, I would be somewhat concerned about what the impact of that would be. I mean, you certainly don't want cases that were prosecuted by competent prosecutors to be thrown out on, not a technicality, but on something some folks could not foresee. We just need some guidance how to move forward on that issue." Steven Yeager, Assembly Judiciary Committee chair
---
Sen. Gansert wary about growing government, especially with $4 billion in federal money due to arrive,
News - March 8, 2021
"I'm concerned about so much money coming in that we will end up growing government to the point where we just can't support it."
State Sen. Heidi Gansert
---