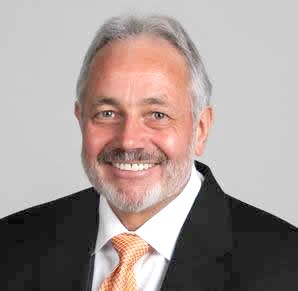 Ray Hagar
News and commentary from Nevada's Ray Hagar.
More Stories from Ray
---
Latest Articles:
There's no easy way to get any kind of immigration legislation passed in Congress, Rep. Susie Lee says
Commentary - October 1, 2023
"What ends up happening is you start down a road of one piece of the (immigration) pie. Let's say temporary workers. Then you deal with people who overstay their visa and the enforcement of that. Then you deal with, 'Well, if we're going to deal with that, when are we going to deal with the quota issue we have?"
U.S. Rep. Susie Lee, on the frustration of passing any kind of bill on immigration
---
Rep. Horsford critical of Gov. Lombardo for vetoes of renters' rights/eviction reform bills
News - September 28, 2023
"The unfortunate part is there were solutions that were offered during the Legislature. They passed the Legislature but were vetoed by the governor. And the effect of that now is there's fewer options available to Nevadans."
Nevada's 4th U.S. House District Rep. Steven Horsford, D-North Las Vegas
---
Commentary: Northern Nevada's U.S. Rep. Amodei not ready to forsake Ukraine
Commentary - September 27, 2023
"That's the ultimate crime in terms of a world of nations."
Rep. Mark Amodei, speaking about one nation, like Russia, invading another.
---
Immigration reform blocked in Congress by those who want to 'play politics,' Sen. Cortez Masto says
News - September 26, 2023
"Some of my colleagues, instead of solving the problem and addressing this issue, are more inclined to play politics with it and scare people so that they can win an election."
Sen. Catherine Cortez Masto, on the failure of Congress to pass immigation reforms.
---
Special report: Winnemucca braces for massive lithium mine
News - September 11, 2023
"There is lithium everywhere here, just the geology of it."
Jon Evans, CEO Lithium Americas, estimating the Thacker Pass site holds 600 million tons of lithium.
---
Washoe DA concerned about public harassment of elected officials; He's lived it
News - August 21, 2023
"We're seeing kind of an uptick in those kind of threats. So, yes, I have an overall concern for public officials."
Chris Hicks, Washoe County DA
---
Group of paid, organized citizens seeks to cause chaos at meetings, strike fear into elected officials, Washoe Commission Chair says
News - August 14, 2023
"They are trying to disrupt the business of the county and ensure that government does not work, which is very scary."
Washoe Commission Chair Alexis Hill
---
U.S. Army does not do enough to fight suicide among its ranks, retired colonel says
News - August 10, 2023
"If you talk about suicide, if you focus too much on it, the Army doesn't like to hear that. So it is an unresolved issue that keeps getting worse."
Kris Thompson, retired colonel, U.S. Army
---
NV Energy CEO predicts sharp drop in energy cost by 2025
News - August 7, 2023
"When we go out to probably the end of 2024 and early 2025, those rates are going to be between 35 and 40 percent lower than they are today."
Doug Cannon, CEO and president of NV Energy
---
Gilman touts 'TRI-II' in Fernley as future data-storage hub
News - August 4, 2023
"It is amazing when you enter the world of the federal government, how things slow down."
TRI broker/developer Lance Gilman
---