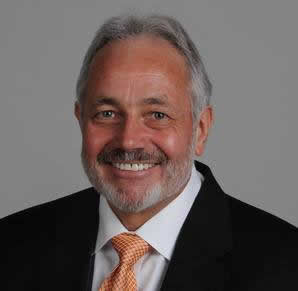 Ray Hagar
News and commentary from Nevada's Ray Hagar.
More Stories from Ray
---
Latest Articles:
State Treasurer Schwartz 'virtually certain' he'll run for governor in 2018
News - July 19, 2017
"This to me, makes me even more nervous about the attorney general: If you are in the pocket of the state's richest citizen, what does this suggest for your administration if you're elected governor?"
Dan Schwartz, referring to relationship between AG Adam Laxalt and Sheldon Adelson
---
Reno gaming executive Meruelo faces challenges with his new Las Vegas Strip property, leading lobbyists say
News - July 17, 2017
"With all due respect to our home town, the competition in Las Vegas is significantly bigger. He (Meruelo) is going to have to compete against the Bellagios and the MGMs of the world and that is a difficult task because they can offer more." Alfredo Alonso
---
Native American tribes will provide legal pot in rural Nevada; West Wendover should have booming business, Segerblom says
News - July 13, 2017
"West Wendover is the closest (Nevada) city to Salt Lake, so I anticipate their (recreational marijuana sales) volume will be huge. When I first heard about it (W. Wendover pot shop) ... I said please invite me to that opening. Sam (Shad), you're invited too, because we want to make sure to be there when all of those Mormons come across the (state) line." State Sen. Tick Segerblom, D-Las Vegas
---
If Titus jumps into U.S. Senate race, Rosen should get out, leading Northern Nevada Democrat says
News - July 11, 2017
"If she (Titus) got in it, she would win. There's no question about that." Marlene Lockard on 2018 U.S. Senate race
---
Pendulum of U.S. climate-change policy now swings too far right, former Southern Nevada water czar says
News - July 6, 2017
"We've got to get serious about this (climate change). But we need to look very carefully about how we embark on this journey. As we put people out of jobs, what are we really doing to give them a sense of a future? It is not about achieving the end goal, as much as it is about developing a journey that is manageable for the population." Pat Mulroy
---
Titus still considers U.S. Senate run; setting up potential primary battle with Rosen, who is backed by Harry Reid
News - July 5, 2017
"It is not child play when you are running for a (U.S.) Senate seat, especially when it is a seat that they (Republicans) have to hold. So I know it will be war and I know it will be brutal." Dina Titus, on possible run for U.S. Senate
---
Tarkanian revels in defending Trump as Fox News contributor, notices change in Fox 'tone'
News - June 27, 2017
"I'm enjoying my position of being the voice who does support the POTUS. The media does not want to favor that side so I like being that one sore thumb, I guess you could call me." Former Nevada State GOP chair Amy Tarkanian, seen regularly on Fox News and Fox Business
---
Noah's Animal House, which cares for abuse victims and their pets, will open Reno shelter after 10-year run in Las Vegas
News - June 26, 2017
"I have gone through difficult times in my life and my two dogs were my rock. They are excited to see you and sit there and stay by your side. And I thought how can a woman, or a woman with children who had the courage to leave an abusive situation be expected not to bring their pet with them and have them by their side when they needed them the most?" Staci Alonso, Founder/President, Noah's Animal House.
---
Nevada still needs another $1 billion for public education, teachers' union president says
News - June 21, 2017
"I would say an additional $1 billion (is needed) to make sure our schools are accountable, that we have enough resources and programs to meet the needs of the students and that we have enough educators -- not only teachers but support professionals, bus drivers to get students around and para-educators to make sure our teachers and children have the support they need." NSEA's Ruben Murillo
---
Macau gaming revenues surging with easing on China's anti-corruption campaign, Union Gaming executive says
News - June 20, 2017
Macau gamblers remain 'laser-focused' on the games, Grant Govertsen says: "You get these gorgeous restaurants, you don't even need a reservation half the time because you can just walk up and there you go. Gamblers, they don't want to take the time."
---